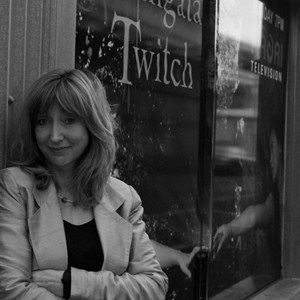 Yvonne Mackay – Managing Director/Producer
Yvonne is the head of Production Shed.TV, being both Managing Director and chief Producer. Yvonne brings to the table not just drive and passion, but almost three decades of hands on experience in the industry.
Having created the company, Yvonne plays a pivotal role in Production Shed's navigation. Whether taking the helm herself or offering guidance to others, she is with each project the whole way through. From ideas conception to finance raising, from directing to post production, Yvonne is always a key player.
Prior to Production Shed.TV, Yvonne co-owned the Gibson Group, which she co-created and co-directed with Dave Gibson. There she used her extensive artistic background to develop, direct and produce for the screen, focusing mainly on TV dramas, documentaries, children's programmes and feature films.
Yvonne had the distinction of being New Zealand's first female feature film director, with the award winning film The Silent One (1983).
Yvonne's other credits include adult dramas such as, Typhon's People (1993-1994), Duggan (1996 – 1999), Clare (2000), The Insider's Guide To Happiness and The Insider's Guide to Love (2003 – 2004), documentaries such as A Tall Long Faced Tale (Margaret Mahy doco 2007), The Silence Is Over 'Taonga Puoro' (2008), Painting With Light: Brian Brake rediscovered (2010), and Children's programmes, Cuckooland (1985), Holly's Heroes (2003 – 2004) Kaitangata Twitch (2009), Margaret Mahy's Rumbustifications (2011) and StoryTree (2012).